Dr. med. Marco Marano
Dr. med. Marco Marano is a specialist in Orthopedics and Traumatology active at the Ars Medica Clinic of Gravesano and at the Centro dello Sport Ars Medica of Manno (Ticino Switzerland).
Over the years he has developed his own field of interests in traumatology and in particularly in the management and treatment of trauma and problems relating to the health of athletes.
He deals with fractures, muscle injuries, cartilage injuries, tendon problems, degenerative processes related to joints and tendons, overuse pathologies, return to play, sports concussion.
His training and experience in the world of sport allow him a holistic approach in the management of both professional and amateur patients.
He is able to manage the athlete from the diagnosis, at the request and evaluation of instrumental exams, to the treatment and care. If necessary, he can draw up a detailed physiotherapy program interfacing with the therapists with whom he collaborates daily. He can interact with the coaches to discuss the training program best suited to the athlete's condition.
He collaborates with a network of specialists able to follow a sportsman at 360° during the preparation for the activity.
In recent years he has developed a considerable interest in the regenerative treatments of cartilages, tendons and bone tissue and he is able to offer all the latest innovations in the field of sports medicine.
Collaborations
As an Orthopedic Traumatologist he has collaborated with numerous amateur and professional sports clubs. In the past he was a doctor of soccer teams in Italy. He also worked in the basketball and professional rugby. He has participated as a race doctor in various Giro d'Italia and in numerous classics of the UCI World Tour.
He is currently the Medical Director of Swiss Olympic Center Ars Medica in Manno. He is the Team Doctor of the Hockey Club Lugano and of the Football Club Lugano. Team doctor of National Swiss Soccer Team U19. He is a member of FMH, ESSKA, ESMA, IRCS.
Assistants
She has been collaborating since 2016 with Dr. med. Marco Marano.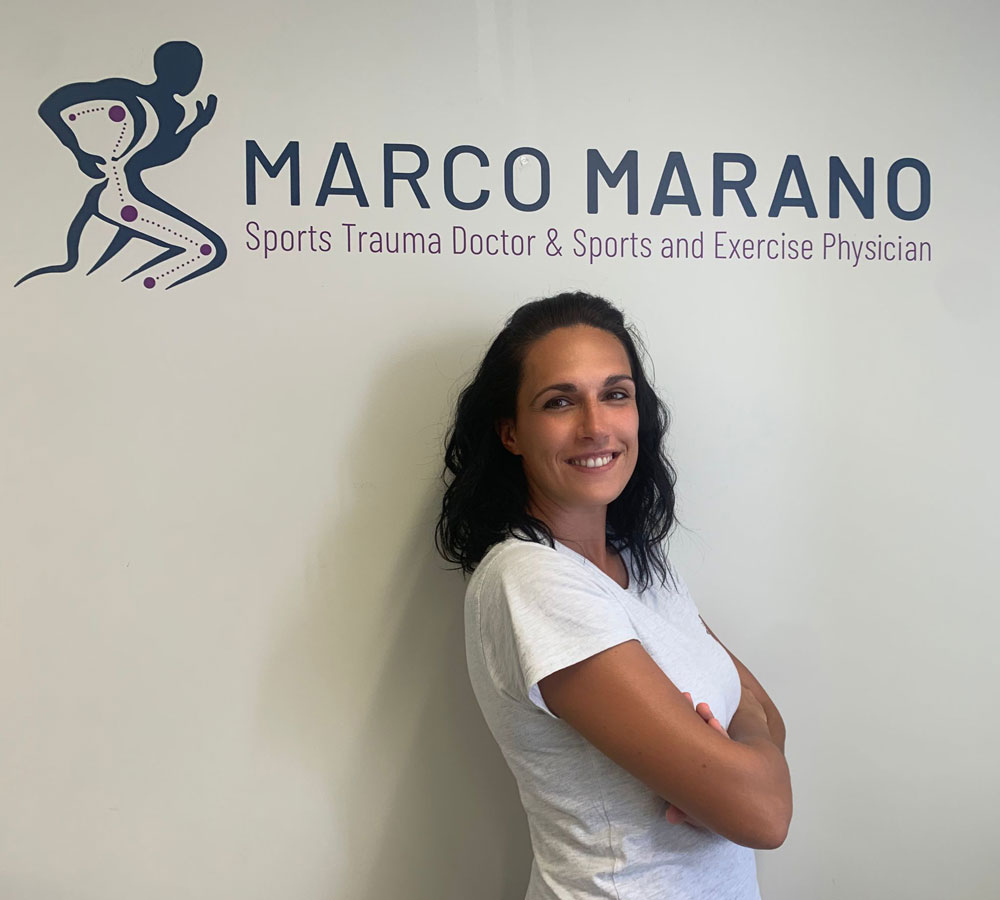 Antigona Donà
Medical pratice assistant.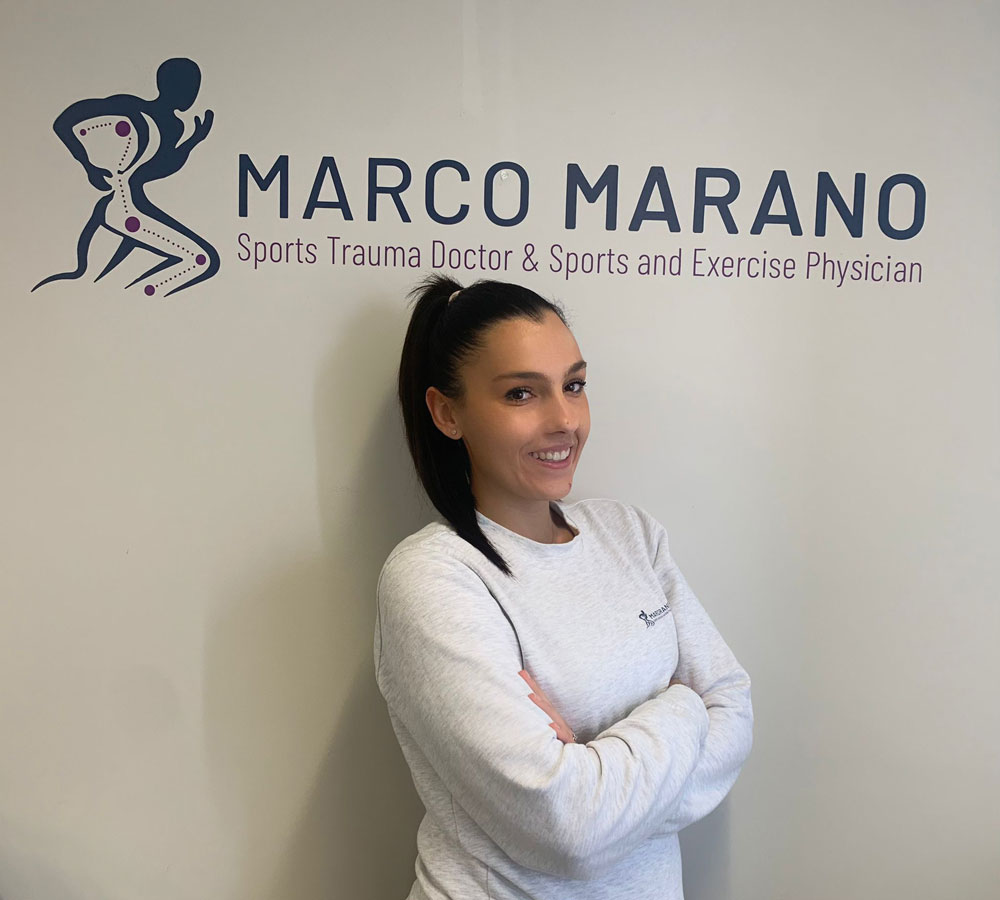 Vanessa Lio
Medical pratice assistant.